News > Honda Canal Walk Expands Mekor Motor Group in Cape Town
2018-09-11 15:44:51
Honda Canal Walk has opened its doors in Cape Town as the latest addition to the Mekor Motor Group. Dawie Krynauw is one of the original shareholders of Mekor and is Managing Director of Mekor in the Western Cape. He talks here about the recent developments in the group, including the opening of Honda Canal Walk and the expansion to incorporate new franchises during the last 5 years.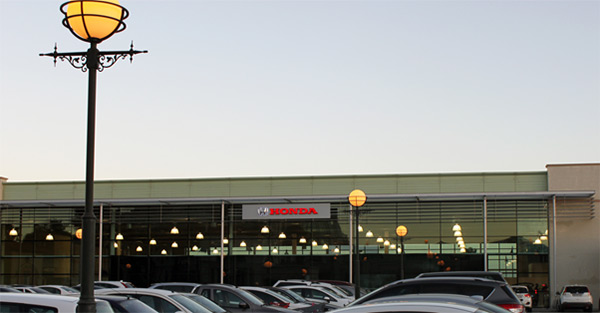 Interview with Dawie Krynauw of Mekor Motor Group
When was the Mekor Group formed?
Honda was represented and manufactured in South Africa by Mercedes-Benz between 1982 and 2000. During 2000 Honda Motor Company Japan decided to take on the distribution of Honda locally and Honda South Africa was formed. As existing Honda dealers, we had the opportunity to start Mekor Motors to house the Honda brand. We were awarded Cape Town North and Johannesburg North (now Honda Tygerberg and Honda Sandton). From 2000 to 2015, we expanded to a national footprint of 9 Honda dealerships, (3 in Gauteng, 2 in KZN and 4 in the Western Cape) with the latest being Honda Canal Walk.
After being an exclusive Honda group for around 10 years, we made the decision to expand the business, by investing initially in Ford & Mazda during 2010, Peugeot & Citroën in 2012 and we took on Suzuki and Chrysler, Jeep, Dodge, Fiat & Alfa-Romeo during 2014. Within this year we will also be adding a Renault dealership to the fold..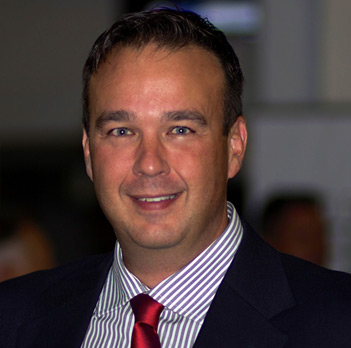 Why did you decide to open Honda Canal Walk?
The current Honda Cape Town site was demolished during February 2015, to make way for a new high rise hotel complex, so we had to relocate. We decided to relocate to a Mega Sales Boutique in Canal Walk (Honda Canal Walk) and a new facility in Jack Craig Street, Culemborg on the Foreshore (Honda Cape Town) for Sales & After-Sales.
We believe we had good reason to expand to 2 facilities... Firstly, the Cape Metropole is experiencing unprecedented growth and development up the West Coast (Blouberg and surrounds) – and Canal Walk Centre in the Century City area is a logical choice for convenient (7 days per week) shopping out West.
Secondly, we do realise that we have thousands of very loyal Honda car & motorcycle owners and supporters in Cape Town City Centre – and along the Atlantic Seaboard, counting on buying and servicing in the city – hence the decision to re-invest within the CBD, to look after the people who helped to establish the Honda business in Cape Town.
The Canal Walk showroom is state of the art and expansive. Honda Canal Walk was opened to establish a business that is easy to transact with – it has 'too much' parking, opening hours that are 'too long' on 'too many' days - to give people the opportunity to do business with us effortlessly and when it suits them. We do realize that buying a car can be a pain, taking time off work, fighting traffic, finding parking…. We believe it is important to be accessible, convenient, open, central…
We display the 'complete' Honda product range - Automobiles, Motorcycles, All Terrain Vehicles, Power Products, Gardening Equipment, even a sample of a Honda Marine Engine attached to a rubber duck...
Now you can park and pop into a car boutique, while your partner shops, keeping the whole family happy!
What have been the biggest challenges to date at Honda Canal Walk?
Honda Canal Walk was unprecedented. There has never been a motor dealership in one of the glass pods, so it was not all plain sailing. Shopping centres are also expensive, so we had to make sure the numbers could work. The building was a shell and needed to be finished and fitted out within 6 weeks. Our reliable contractors worked through the night and on weekends to finish the project in record time. Honda Canal Walk opened on 8th December 2014, and builders closed for the holidays on 9th December, so we made the deadline by a day!
What has been the highlight of your experience so far with Mekor
To have been part of starting Mekor was a highlight in itself – a brand new business, not without its challenges. Back in 2000, we only had the Civic 170i sedan, in Manual or Automatic, in three colours - and the 1st generation CR-V – and we had to make the business work. Every new venture, building or renovation project has been exciting and every new venture brings its own thrills and challenges… The past year has been a series of highlights and new ventures. Ultimately it is people that bring the enjoyment, working with loyal management, most of them with long service in the group, people with the right attitude.
What do you see as the biggest opportunities for SA car dealers?
In South Africa, public transport has improved dramatically, but it is still difficult to operate without a car. At Mekor, we believe we have to be fit & equipped to run faster than anyone else. We represent great brands, that are economical, exciting, safe & fun - and we try to give people the best service humanly possible - attempting to make the ownership experience joyful and painless.
What would your advice be to somebody looking to open a new car dealership in Cape Town?
My advice would be "don't attempt it in Cape Town"! The little bit of land between the mountain and the ocean is expensive and scarce. The two challenges in the motor business are people and property. It's tough when you expand to find people that understand and embrace your culture. We have traditionally developed people from within, a Driver could become an Administration Clerk, then a Service Advisor, then a Sales Executive, later a Sales Manager – and eventually he or she could run a dealership. We find it difficult to appoint management from the outside. We need young people with the right attitude, enthusiasm, energy, discipline and dedication that can be trained to get to the top. We try to find people who display a talent for selling from other industries like office automation, property, insurance, advertising etc. The motor industry is a great industry to work in, because you interact with people and there is always something new & exciting around the next corner.
What makes Mekor different?
We are privately owned and owner managed. The owners of Mekor walk around the businesses and are seen every day. Part of a day's work for me is to visit at least three to four dealerships – having short (20 minute) operational meetings – and looking around critically – as if I was a client. We like facilities to be clean & welcoming – and receptionists smiling… The hand picked Dealer Principals/ Senior Management have more than 10 years service with Mekor – and they 'jockey' their respective businesses with dedication.
We believe that the customer is the most important, we protect our brand, we look after our company and the environment responsibly – and ultimately doing all that, we provide a stable career for many breadwinners and their families.
What do you love about the Honda brand?
The Honda brand is the 20th most recognised brand in the world, according to Interbrand. Honda was established upon solid engineering fundamentals. Founder, Soichiro Honda was an engineer - and the culture that engineering was highest priority. Research & Development today, at Honda Motor Company, as a percentage of turnover, is twice as much as most of our competitors.
Owning a Honda, you would be in disbelief, if anything on the product should go wrong…. Nothing is more reliable and few other marques has the longevity of the Honda product. Honda is also the biggest manufacturer of engines in the world.
Honda has a wide product range – an interesting sample of what Honda offer is; a small generator, a scooter, a 5hp boat engine, a superbike, a motorised wheelchair, a lawn mower, an ATV, the top selling Honda CR-V SUV and the latest Honda Business Jet.
Which is you favourite Honda and why?
I like them all – so difficult to choose, but here goes - For lifestyle purposes there is nothing like the Honda CR-V - practical, economical, drives like a car with SUV qualities. My all time favourite must be the S2000 – great handling, perfect weight distribution, and a 'precise' roadster. I do suspect the forthcoming Civic Type R could be something really special…. The new NSX is in production, and I believe we could be lucky enough to see it in South Africa….certainly a favourite contender.
What else do you enjoy?
I enjoy what Cape Town has to offer – being able to enjoy nature, whilst keeping fit and healthy on Table Mountain, only 5 minutes from the city, is special. Visiting new places, off the beaten track is also an attraction. Interacting with people inside and outside the business is great – and experiencing first-hand how electronic media is changing communication and marketing in business.